Welcome
Escort ZA rich - Shawana Lean
Escort ZA rich - Shawana Lean
Are you tempted by the idea of discreetly sharing unforgettable erotic moments with one of the most attractive model Escorts in ZA rich? I exclusively meet the right type of gentlemen, with whom I get a thrill to let my imagination be driven by your fantasies. At your request I will visit you at your home or hotel around ZA rich and beyond, or you may meet me at my hotel (***) in the center of ZA rich.
I feature a long straight natural blond hair, dropping to the middle of my back, very large blue eyes in a slightly almond shape, which sparkle when I smile. All of these together with my femininely formed cheeks resting on generous agile lips makes attention turn to me in any bar or restaurant. Simply irresitible.
My closet is full of sophisticated outfits, handbags, high heels and underwear from world class designers, which best flatter my slim body and shapely curves. I always wear sexy lingerie and stockings underneath as I love the soft feeling of silk on my fully hairless intimacy. I tend to wear short dresses so I can play with the eyes of Gentlemen when sitting, crossing and uncrossing my legs, showing just enough to arouse their male instinct.
Champagne has this effect on me that when with the right person, I quickly become flirty. My body language changes and my deep blue eyes sparkle, fantasies start crossing my mind of this man kissing me strongly, becoming somewhat wild with my demands for his attention. I then become uncrontrolably desirable and lascivious for mutual satisfaction.
Isn't ZA rich the ultimate location for an Exclusive Escort model like me? I really love meeting classy gentlemen in this fantastic city. My contact details are for you to be used and catch a chance in a lifetime to enjoy my full attention, incredible beauty and playful character.
---
The Elite Escort Agency - Escort ZA rich, Bern, Zug, Winterthur, St. Gallen, Schaffhausen, Konstanz
Are you looking for a Luxury High Class Escort Service? Our Agency, located in the heart of ZA rich, strives to deliver the type of models not available elsewhere.
We tailor our service to high demanding clients. He who demands the best shall also be offered so. Our Escort models are selected from International Lingerie shows, Playboy, Penthouse or FHM Magazines, are exceptionally fit and cater for an International selected list of clients.
Our Philosophy: "Meet the Ultimate".
We market our Ultimate Models individually, creating their own webpage and arrange an erotic marketing plan. They are totally independent luxury call-girls and are free to choose whom they wish to meet.
As well as being sexually very open-minded, our call-girls, owing to their international success and travel, are adaptable and know how to seamlessly melt with most select people. They truly feature exceptional beauty and individual qualities that make them the most desirable company, be it for an adventurous sexy night at home or Hotel, or a romantic candlelight dinner.
Luxury, Class, Education, Open-Mindedness, Delightful beauty and a genuine desire to seduce is how our Models might be best be described. Our exceptional muses speak multiple languages, are always impeccably groomed and elegantly but sexily dressed, attract immense attention not only from their optical appearance but also their unique aura.
Our Elite Model Escorts value their healthy lifestyles, to preserve their beauty and look at their best when on a date. They are immaculately well spoken and travelled, having worked as lingerie or male magazines models, or performed in international stages in world-class cities like New York, London, Hong Kong, Milan, Paris and further.
Our agency is proud to present the most exquisite models for unique opportunities to spend delicious erotic moments with a luxury flair unequalled in Switzerland.
Our marketing office is located in the heart of the little big city, ZA rich, however our luxury escort service covers the whole German speaking Switzerland, and so our exclusive models are happy to travel to most surrounding cities, Bern, Lucerne, Basel, Zug, Konstanz, Saint Gallen, Winterthur, Aarau, Schaffhausen as well as, upon arranged travel plans further in Germany and Austria.
Generally, our Elite Model escorts much prefer to travel to meet their selected clients, either at your home or at your hotel for complete confidentiality & discretion. To cater for special cases however, they may book a hotel in advance to enable you complete discretion, without compromising for quality.
About me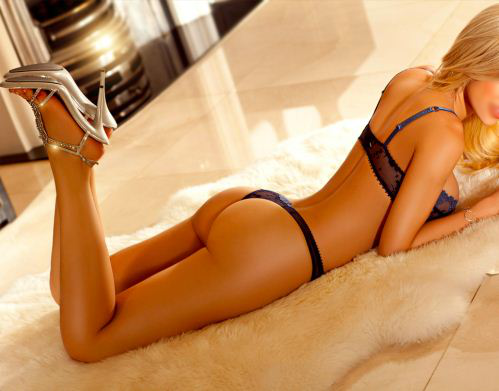 MY PERSONALITY
Where do I spend my time? Switzerland, and more so ZA rich, has that magic to offer, that a generous number of luxury Hotels are present all over the country. I mostly spend my time at the office at work, secretly hoping for an exciting date to come up. In my free time I tend to hang out at luxury hotels' lobby bars such as "Park Hyatt", "Baur au Lac", "The Dolder Grand" in ZA rich. You may see me there reading the financial times at the bar while sipping on a glass of Dom Perignon.
My most important characterial feature is that I am born with this gift that I make people around me feel warm and positive. It is hard to describe, perhaps it is my positive energy, which I inflate into my company. You are sure to feel special and reasured when you sit next to me. It's a sort of positive magic you feel in your inner self.
more